The Education section of todays Times of India has covered my wife Monami Bhattacharya, chronicling her journey from an REC Warangal engineering grad working in the IT industry to breaking away to set up Project Emm and establishing herself as an artist with her Studio+Gallery.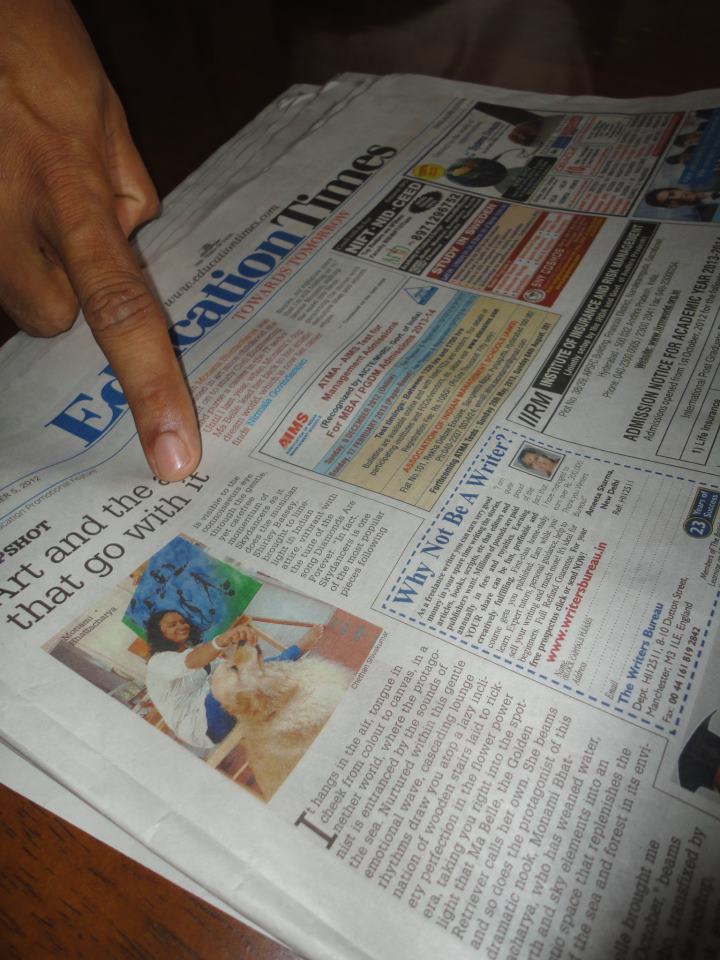 You can read the full e-Paper article here: http://bit.ly/TtLhIF. They even loved our dog so much, she features prominently in the picture!
I hope this inspires others to walk the path they really believe in, and strive to make a difference! Impossible is nothing.
---