I'd blogged recently about how we've adopted a new approach to how we're running meetings at Levitum.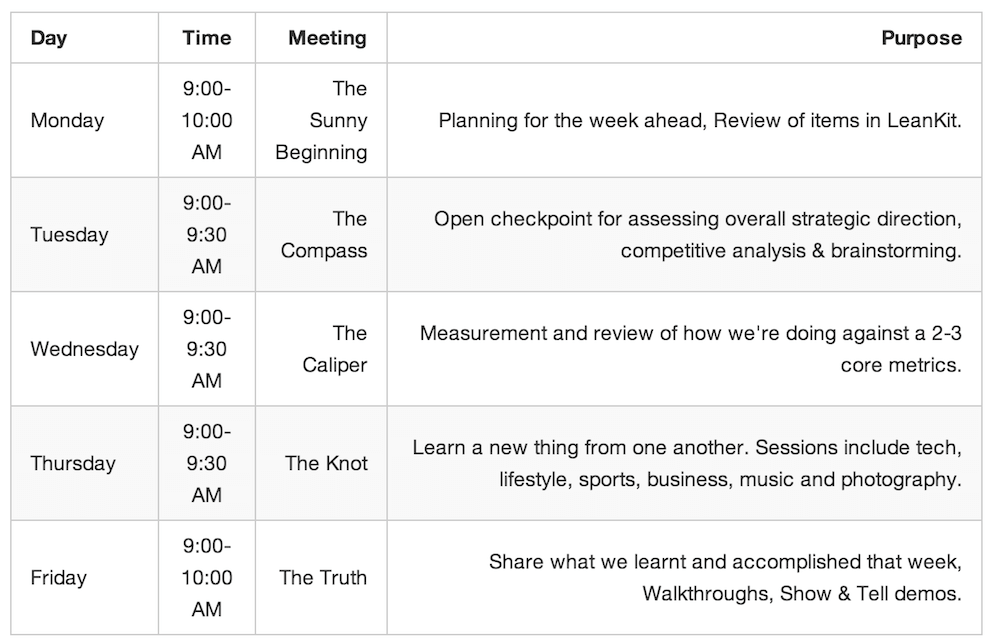 If you'd like to know more about how why we'd scheduled our meetings this way, I'd encourage you to read the original post.
Open Knowledge Sharing - The Knot
We've begun to host the Knot on Thursday mornings at 9AM IST | 8:30PM PDT. One of the things that has always amazed me about the Levitum team is the amount of talent and knowledge everyone has on a wide range of subjects. Often enough, the day to day routine of our work doesn't let us explore this as much as we'd like. And what better way to bring a team together than just share your knowledge and passion with each other.
And what better way to bring a team together than just share your knowledge and passion with each other.
We're hoping to cover off a wide range of topics - technology, business, social media, sports, photography, music and more. The goal of these sessions is to keep things informal, and not need a lot of prep. The topics are also not related directly to our business or products.
The first Knot this morning was hosted by Vishnu, who did an amazing job of priming us on photography. In a little over a half hour, he provided an introduction to the key concepts behind aperture, shutter speed, and ISO. He also covered depth of field, framing/composition, and a number of simple tips that apply to camera phones as well. I'm inspired enough to go out and pick up a DSLR!
In the interest of sharing this with everyone else who are interested, we plan open this out to the public. So, if you don't mind ad-hoc learning without a set agenda or formal structure, join us on our weekly Knot Hangout on-air. Or, just come hang out and say hello!
Knots happen every Thursday, at 9AM IST | 8:30PM PDT. We'll post updates on upcoming Knots on our Google Plus page and on our Twitter handle.
Guest Speakers - The Friendship Knot
One of the things we'd love to do once we've started to get a little bit of structure (read: less screw ups) around how we're running the on air sessions is invite friends at other startups to join us for guest sessions. We're open to most topic ideas - we'd just like to keep it informative, informal and useful. We think this might be a nice way to brings birds of a feather together, and find others who share common hobbies and passions. If you'd like to be a guest speaker write to hello@levitum.com or ping @twitortat.
---