I'm Aravind 'Arvi' Krishnaswamy, an accomplished entrepreneur and tech executive living in Bangalore, India with my talented wife and daughter. I'm an innovator with multiple software patents and a published author on product management frameworks.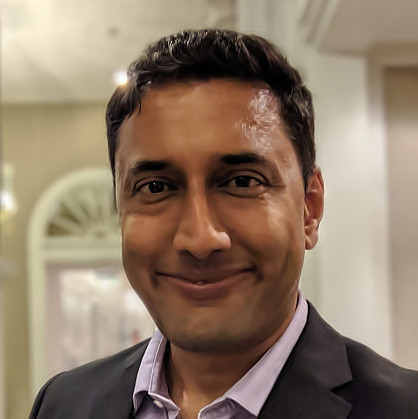 My passion lies in using technology to change the lives of people in ways we could never have imagined. I've been a part of several startups as well as public companies (Cisco, Intuit, SupportSoft), building innovative products in use by billions around the world. We've celebrated successful NASDAQ IPOs and two startup exits, most recently the CloudCherry acquisition by Cisco in 2019.
I'm currently the Director, Product Management for Cisco's Contact Center & Customer Experience product portfolio. We are transforming how frontline employees intelligently offer a personalized experience for consumers who connect with their business.
I believe in:
Human nature: People, fundamentally good at heart, are capable of achieving anything they put their minds to.
Universe: Destiny, determined by our actions, is our adaptability at the edge of chaos.
Purpose: Experience, our journey towards a vision, is about realizing flow here and now.
Values: Courage, trustworthiness, tolerance, creativity, kindness, and self-reliance.
I love:
Coaching innovators on shaping a bold, transformative vision backed by measurable customer value.
Fostering a product culture of rapid iterative learning to co-create the vision with their product users.
Developing organizational strategies for growth from zero to one and P/M fit through to operational global scale.
In my spare time, I enjoy playing tennis, jeep trips to explore nature, reading, and staying hands-on building things. I'm also a frequent public speaker at a number of product and tech conferences. This site includes my blog of personal musings, and views expressed represent my opinions alone.
Everything that I am today, I owe to my teachers (DAV) and professors (PSG, IISc, ISU), numerous mentors in the startup/tech ecosystem, colleagues, friends, my parents and family. My thanks to all of you for your continued support.